Apple Jack Tutu Apron Dress
00048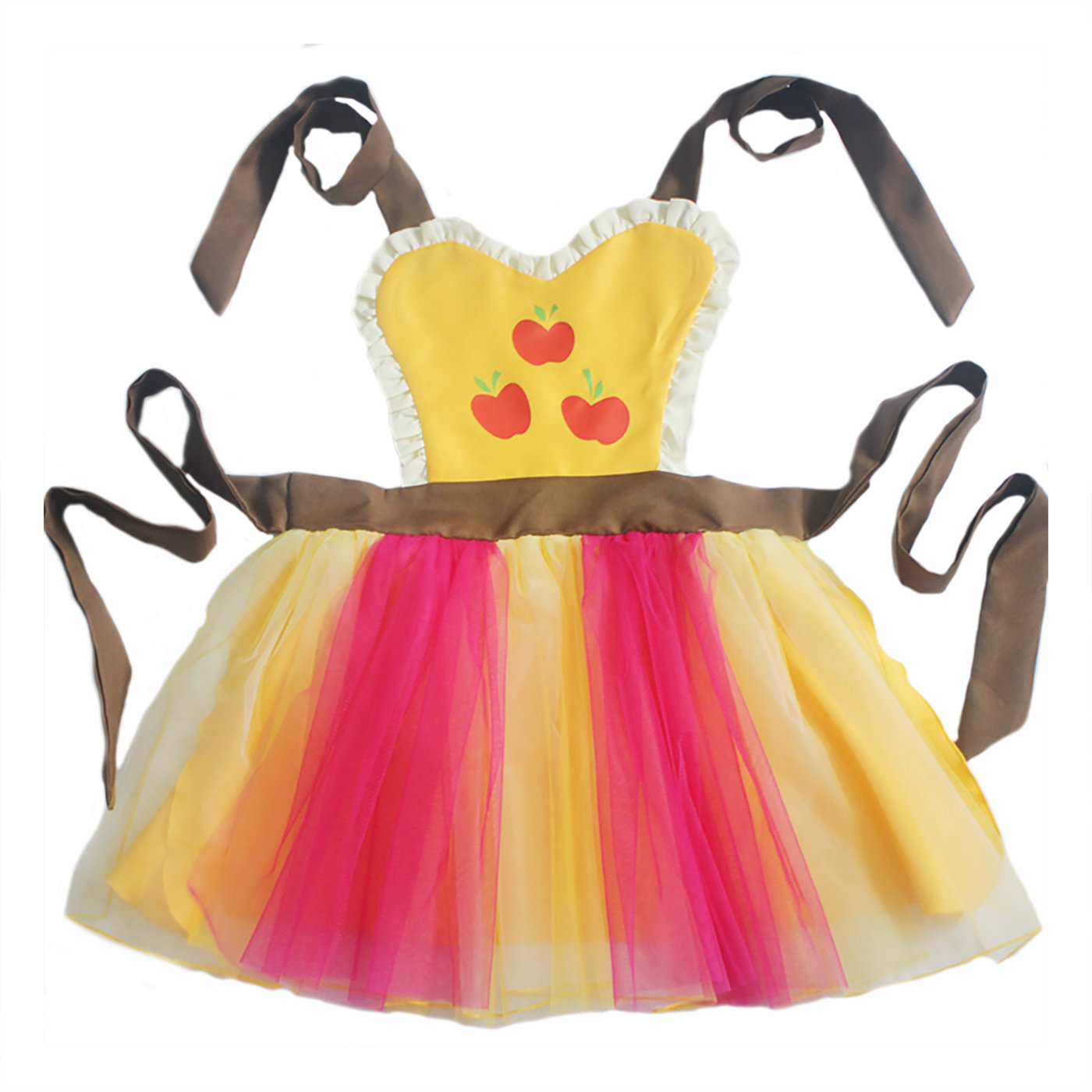 Applejack is a brave, reliable, strong, mature, and hard-working pony.
Fits from 3 yo to 7 yo. Don't worry about sizing! The ties at the neck and the waist are long enough to adjust to your child's frame. Easily worn like an apron but wraps like an elegant dress!

Perfect for celebrating birthdays and a sure-hit present for any Apple Jack fan.

Add-On
Giftwrap (1.95) Adult size (10)